If you're currently thinking of buying a commercial landscaping franchise, there's one thing you have to consider carefully: environmental impact. Not all landscaping practices are sustainable, even if the business as a whole promotes nature.
The United States Environmental Protection Agency (EPA) has some guidelines on "green landscaping." They've laid out sustainability considerations for landscapers and landscape owners alike. So as you figure out your lawn care startup costs, factor in landscaping equipment with zero-emission. That's one of the most important sustainability considerations recommended by EPA.
Making your business green won't just let you meet EPA's standards. It'll also strengthen your corporate social responsibility, which involves caring for the environment. Remember, being a small business doesn't mean your carbon footprint is light. If a thousand small businesses leave light carbon footprints, that'll accumulate into one heavy carbon footprint. So by taking the extra step of adopting sustainable practices, you extract yourself from the problem and contribute to earth-saving efforts.
That said, here's how your commercial landscaping services can become more eco-friendly:
1. Follow EPA's Recommendation
Before starting your business, see if you can make these sustainability considerations recommended by EPA:
Integrated pest management
The use of reclaimed and recycled materials
The use of low embodied energy materials
The use of penetrable surfaces for stormwater management
The use of native and climate-appropriate plants
The use of energy-efficient lighting
The use of low- to zero-emission equipment
Following these recommendations makes your services identifiable as green landscaping. To further mark your green identity in the industry, EPA has more resources and guidelines on its website. Pay it a visit and take note of the practices and products you should use.
2. Avoid Gas-powered Lawnmowers
Using gas-powered lawnmowers will instantly rid you of your green business identity. That's because gas-powered lawnmowers emit thousands of times more greenhouse gases per hour of operating than electric lawnmowers. Such emissions are equivalent to that of a 100-mile drive.
But if you're switching to electric lawnmowers, choose ones that are powered by a renewable energy source to stay consistent with your sustainability practices. Electric lawnmowers don't consume gas and emit greenhouse gases. They maintain air cleanliness and ensure the health of your lawn care personnel.
3. Avoid Harmful Lawn Chemicals
Many landscaping professionals and landscape owners traditionally use pesticides, herbicides, and synthetic fertilizers. But these substances may do more harm than good. Herbicides may speed up the killing of weeds, but they can kill harmless bugs and animals in the process. Pesticides, meanwhile, have tons of hazardous side effects, including groundwater contamination. They'll create contaminated runoff, which can go into streams and lakes and harm aquatic life.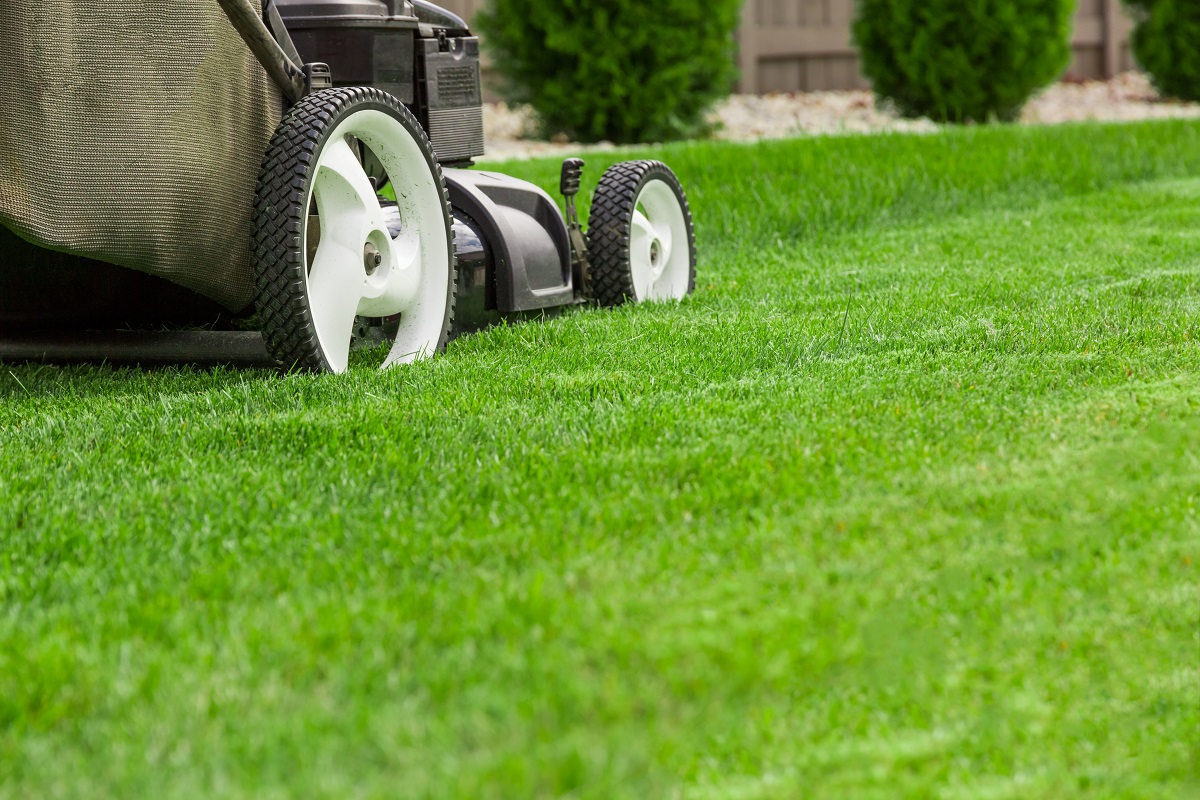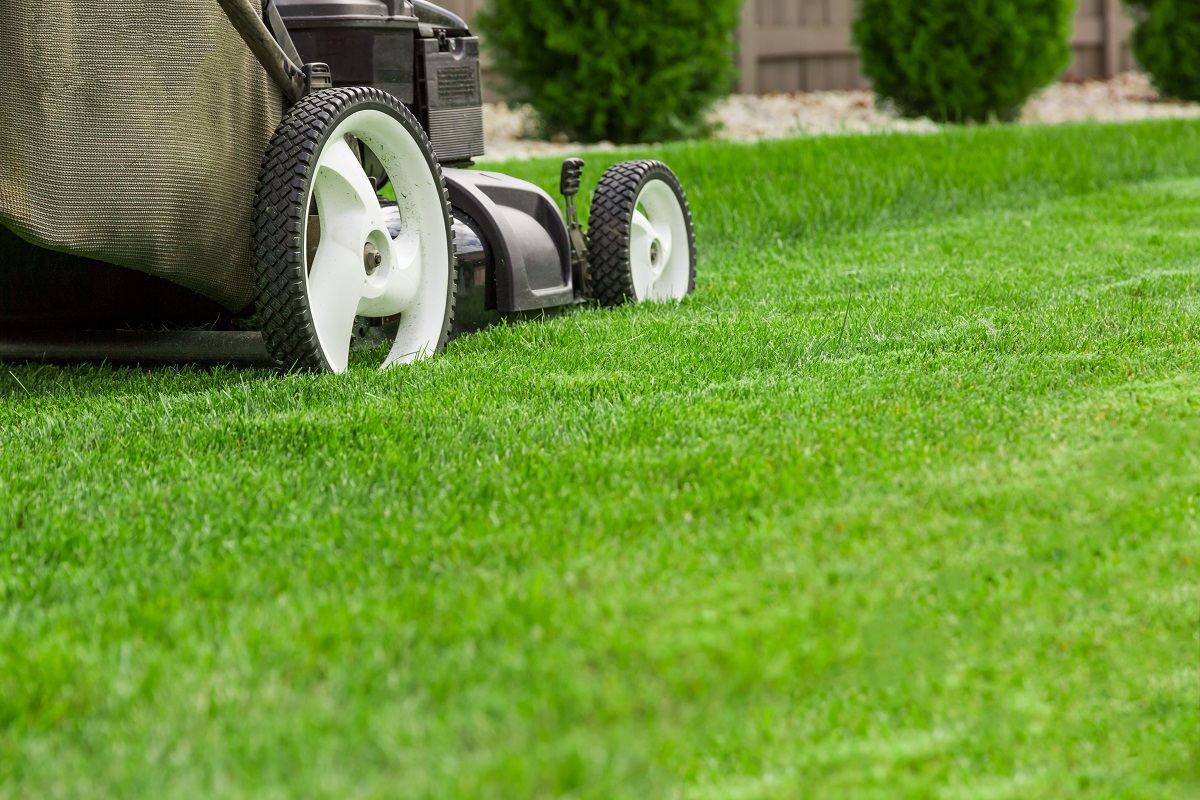 Synthetic fertilizers are also dangerous because producing them emits greenhouse gases. Plus, when used, the nitrogen that the plants didn't absorb turns into nitrous oxide, a greenhouse gas that's 300 times more potent than carbon dioxide. It can also contaminate wells and affect the water supply.
Organic fertilizers and homemade pesticides and herbicides are the best alternatives to harmful lawn chemicals. They may not produce results as fast as chemicals do, but they have better long-term effects. Your clients will surely prefer investing for the long term than spending repeatedly for short-term results.
4. Use Green Marketing Strategies
Green marketing strategies will boost your good reputation. But be careful with what you claim as well; people have to see that you're a truly green business, not another business that's simply greenwashing.
Don't stop at using eco-friendly landscaping equipment. Try to go paperless in your transactions as well. If that isn't a practical option, at least print on recycled paper. Most printing vendors offer the option to print brochures and other promotional material on recycled paper that's almost as cheap as new paper.
But better yet, focus your marketing on the internet so that you can skip the prints. Internet marketing is cheaper than using print or direct mail ads anyway. Besides, consumers find businesses via Google or social media now. Even if you're a B2B business, your clients are more likely to use the internet to scout vendors than to look for print ads.
5. Get a Green Business Certification
Lastly, obtain credibility for your green landscaping practices from the Green Business Bureau or Green America. Your certification can act as your insignia, which your clients will appreciate and value. And from then on, be consistent with your eco-friendly practices. Share your story and commitment to your website and social media too.
The more you spread the word about green landscaping, you more you can encourage companies and owners to follow your example. Deviating from traditional practices may be a little challenging for businesses, but if we want to save the planet, we must put up with the minimal inconvenience.