• Businesses have unique opportunities to help keep the communities safe, which benefits everyone as it increases property values and job availability.
• Encouraging safety protocols and establishing relationships with neighbors are important steps businesses can take to help keep their community safe.
• Businesses can provide resources for those in need, such as free meals or discounts on essential goods. 
• Promoting safety within your community can benefit from increased goodwill to more customers and investors.
Keeping the community safe is a responsibility shared by everyone. As a business owner, you have unique opportunities to lend a helping hand in keeping your community safe. After all, you're not just doing business to make money. You're also providing a service to your community.
The Importance of Community Safety
Community safety is important for those who live and work in a community and the business owners themselves. Businesses depend on customers feeling safe in their environment to be successful, so it's in everyone's best interest to create a secure atmosphere.
Additionally, a safe community means higher property values, meaning businesses can attract more customers and investors. It can also create a more pleasant quality of life and low crime rates while increasing tourism and job availability. It is much easier to have a successful business in an area with low crime and high safety standards.
Steps to Keep Your Community Safe
As a business owner, you must recognize that you have the resources and power to make a difference in your community. Also, you don't necessarily have to spend much money to make your community safer. Here are some steps you can take to help keep your community safe:
Encourage Safety Protocols
Keeping up with safety protocols is essential to running a business, so why not take it one step further and encourage safety protocols within your community?
Health Safety Protocol: Encourage customers to wear masks or promote social distancing measures; raising awareness and encouraging compliance will go a long way in helping keep your local community safe. This doesn't just apply during times of crisis; even when things get back to normal, there are plenty of ways for businesses to promote safety protocols.
Home Safety: You can provide advice and assistance to help local homeowners make their homes more secure. This could be through basic security systems or even by providing a list of trusted contractors for home repairs. Banner Solutions offers security products that help keep your business and customers secure. From smart locks to conventional locks, they can provide them for you.
Community Relations: Establishing relationships with your neighbors is an effective way to keep the community safe. You can use your business as a platform to foster better relations and discourage potential conflicts between citizens.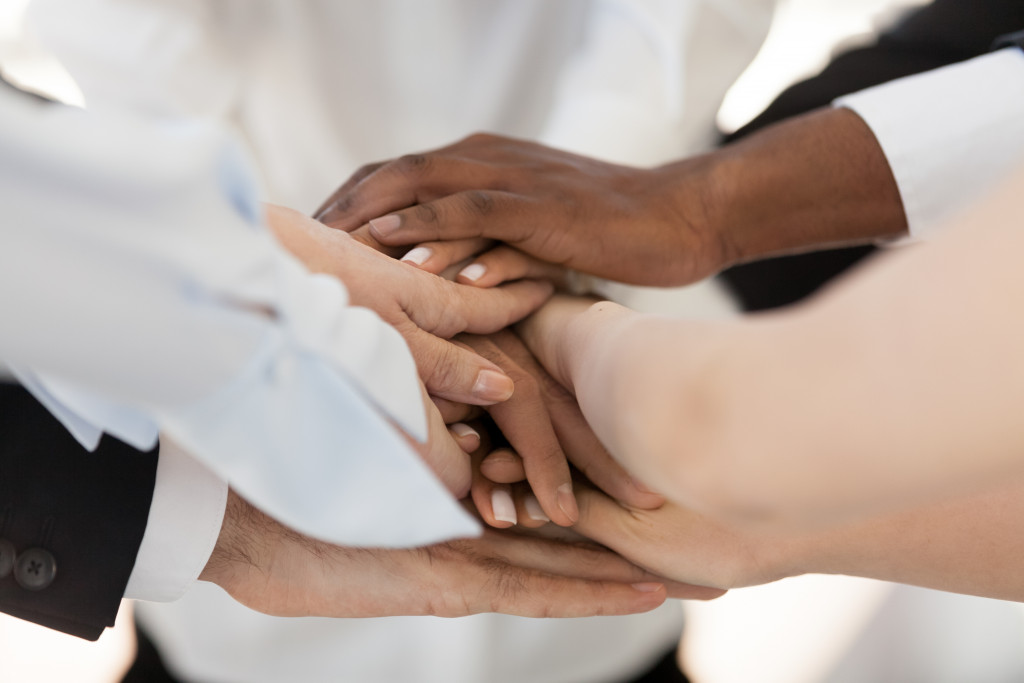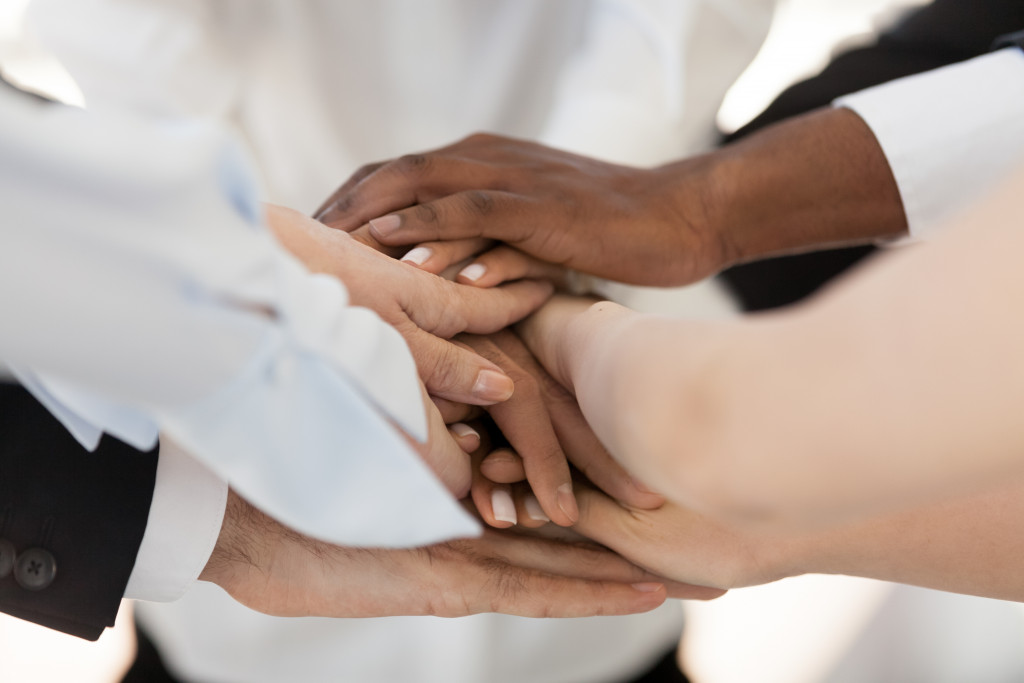 Provide Resources for Community Members In Need
As a business owner, you can provide valuable resources for those in need in your community. Whether this means providing free meals or offering discounts on essential goods, these small gestures can make a big difference in the lives of those who need it most.
Consider partnering with local organizations and charities already providing resources and assistance to vulnerable community members. By working with these organizations, you can amplify their efforts and reach even more people in need!
Invest In Your Local Community
Businesses should also consider investing in their local communities by supporting initiatives that promote safety and security. This could be anything from helping fund police training programs or donating supplies for fire safety education courses for children. Whatever you choose, investing in the safety of your local community is sure to have positive long-term impacts on its overall well-being.
If you can invest time and money into these initiatives, that would be even better! For example, volunteering at homeless shelters or schools can help ensure vulnerable populations receive the necessary resources.
Provide Job Opportunities
Providing a stable job to those who need it is another way to invest in the safety and security of your local community. Not only does this help people build a better life for themselves, but it also helps ensure that they have something productive to do with their time. This can help reduce crime rates and keep more people off the streets. Hiring from within the community shows your commitment to its growth and development.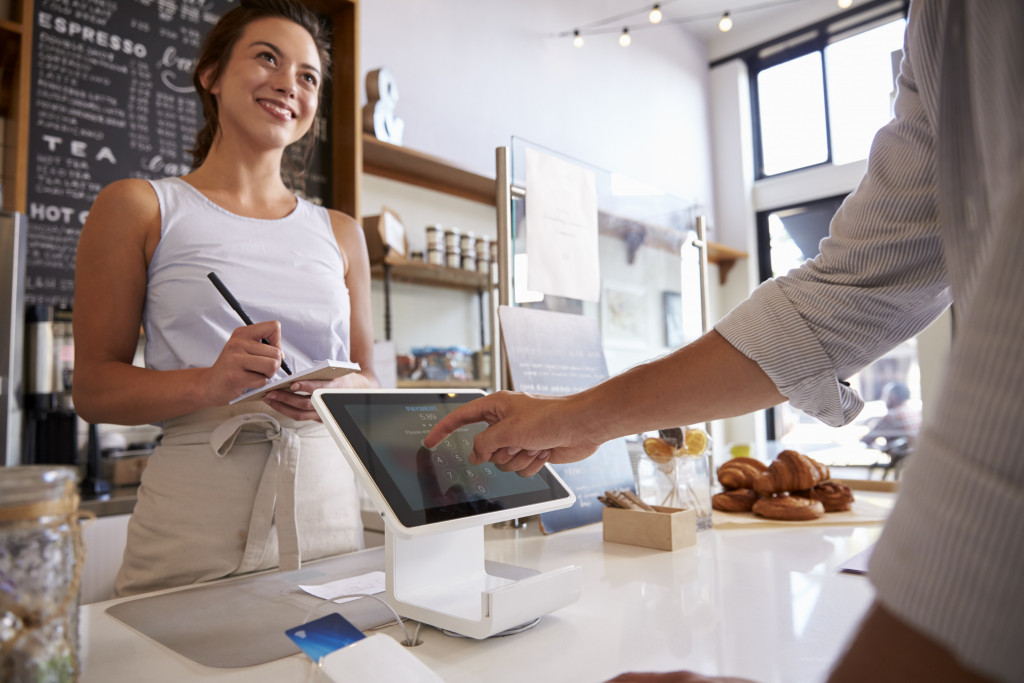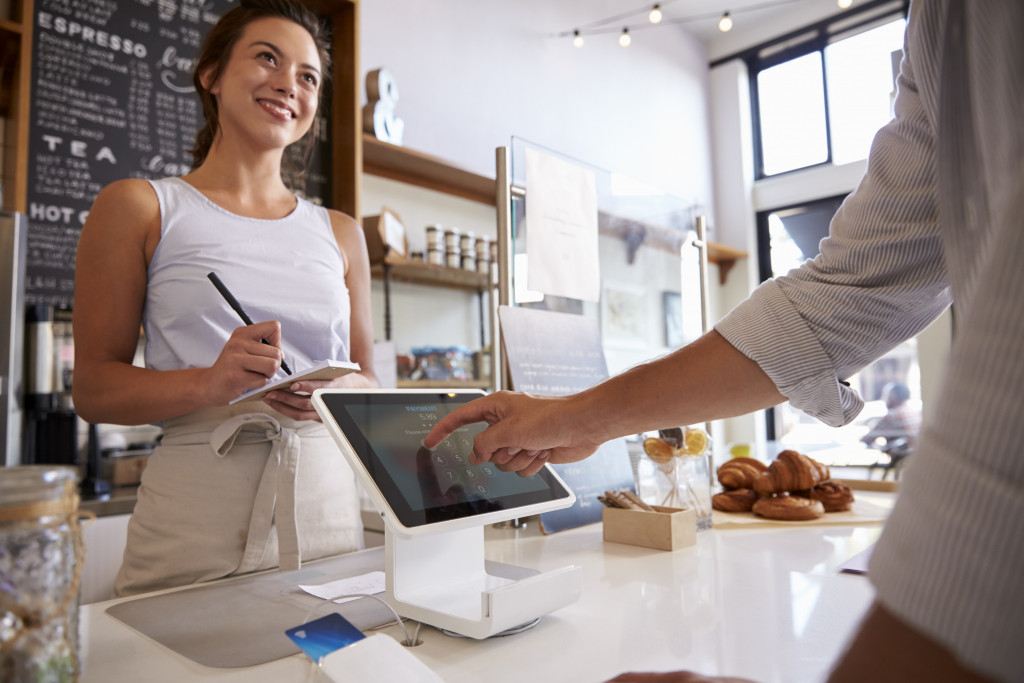 How Community Safety Benefits Business
A safe environment keeps customers secure when they come to your store, which can lead to increased sales. It also creates an inviting atmosphere that attracts new customers while simultaneously helping to keep existing ones coming back.
Additionally, businesses that actively promote safety within their community can benefit from increased goodwill and a strong reputation, which can help attract new customers and investors. Finally, investing in your local community is also an investment in yourself; by helping to ensure the safety of the area you live and work in, you're also bound to benefit through increased business and property values.
By taking these steps, business owners can actively promote safety and security within their communities. Whether providing resources to those in need, encouraging safety protocols, or even investing time and money into local initiatives, it all adds up to a safer, more secure environment for everyone.