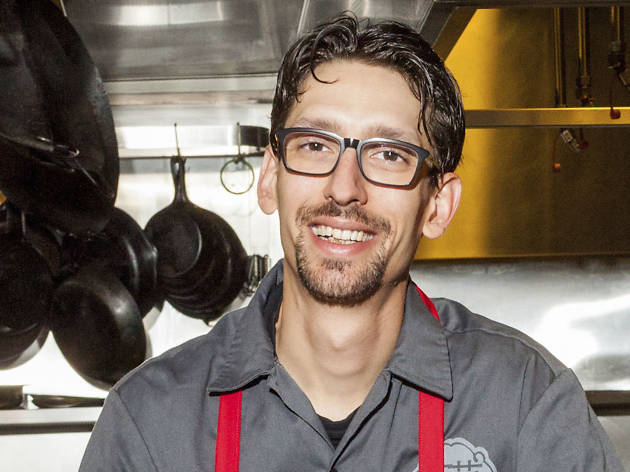 This was the third straight time that Abe Conlon was chosen as the finalist for the James Beard Award that is given for the Best Chef: Great Lakes. This year Abe Conlon, the owner and chef of Fat Rice, not only made it to the top three, but was able to win the award.
This win by Conlon was the only victory that the chefs for Chicago tasted at the Lyric Opera House in Chicago. The award was presented on Monday night. The Chicago chefs were the finalists in six categories.
The Boka Restaurant Group won the nomination for four categories, but had to return empty handed without any medals. Lee Wolen of Bokawas nominated for the Best Chef: Great Lakes.
Girl & the Goat and Duck Duck Goat in West Loop of Stephen Izard was nominated in two categories: Outstanding Service and Outstanding Restaurateur. Pastry chef Meg Galus of Bokawas nominated for the outstanding pastry chef.
Conlon received the award sans his traditional facial hair. He was happy to get the medal and said that he is keeping it fresh to show his mother. He was in praise of his business partner Adrienne Lo. He said that he had an army of people behind him for support.