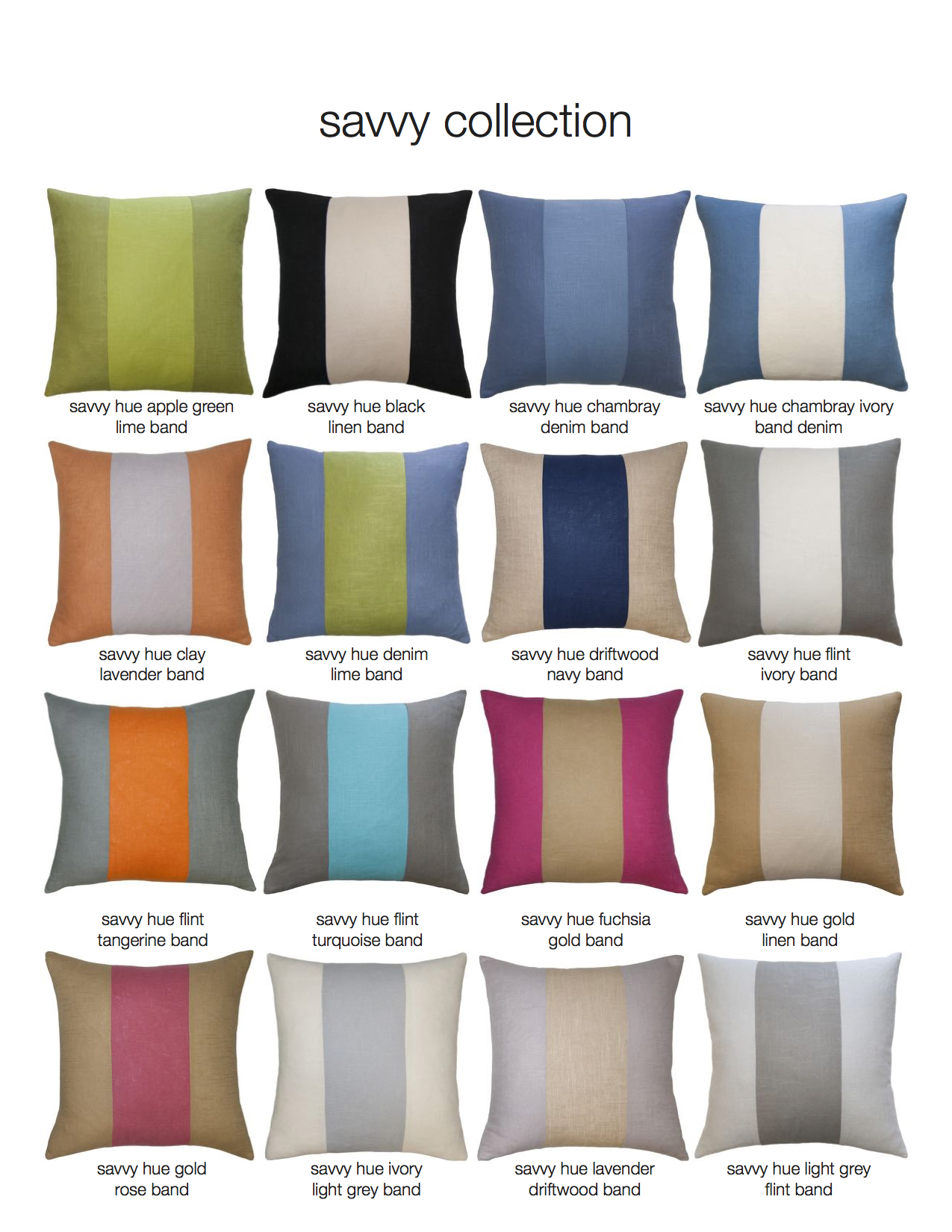 Press Release – updated: Apr 17, 2018 07:00 EDT
AUSTIN, Texas, April 17, 2018 –  Square Feathers, a family owned and operated pillow, furniture and home accessory company based in Austin, Texas, is pleased to announce it has officially launched its color blocking pillow collections.
"The inspiration for the color blocking collections 'Savvy,' 'Felix' and 'Jewel' is color, color, color," said Blu Bunton, PR/key accounts for Square Feathers.
Introducing our new 25 vibrantly colored "Hue" linens to create the Savvy and Felix collections. The Savvy collection is a banded pillow using two complementary colors to create a simple statement. The Felix collection incorporates our Como velvets to mix and match with the Hue linens, creating a bold juxtaposition. With an added big rope trim, our new Jewel collection is a playful version of our classic Vintage velvet pillows.
The inspiration for the color blocking collections 'Savvy,' 'Felix' and 'Jewel' is color, color, color.

Blu Bunton

PR/Key Accounts
The company was founded in 2008 by Ron McIntyre, launched by first selling pillows door-to-door out of his car. The pillows were crafted and sewn in the garage of his residence in Austin, Texas. Since its humble beginnings, the company has exploded into an award-winning national company featuring a robust product line made to outfit entire rooms, homes and venues. Product specialties include pillows, furniture, art and home accessories. All pieces are the original work of Mr. McIntyre, including materials personally sourced through his global travel and many incorporate his own photography.
About Square Feathers
Square Feathers is an Austin-based company that crafts decorative pillows, furniture, art and home accessories, all designed and made in the USA. The company's signature creations contrast cultural ethnicities with modernism that only its avid world traveler founder and designer Ron McIntyre can fashion. Square Feathers' product line offers vivid colors that symbolize life celebrations. Its style is unconventional yet inviting, spawning curiosity in interior design aficionados and novices alike. For more information, please visit www.squarefeathers.com.
Media Contact:
Blu Bunton
[email protected]
512-301-2939
Source: Square Feathers